Before the Wedding Stationery...
Signifies that your guests are invited to the Wedding and that they need to save the date!
Styles Avalible;
A5 Flat Card
Calendar Style
Tag Style
A Magnetic Strip can be added to each Design
Prices Start from 50p per invite.
What better way to ask your wedding party to be a part of the day.
Available for;
Maid of Honour
Bridesmaids
Flower Girls
Best Man
Ushers
Paige Boy
Mother of the Bride
Father of the Bride
Prices start from £2.00
Your most important type of Wedding Stationery
Available in 8 Different Styles...
Simple Square, Simple Rectangle, Pocket (avaliable in Square or Rectangle), Gatefold, Tradtional Folded,
Tradtional Folded with Pocket, Pocketfold (avaliable in horizontal and landscape) and Chequebook.
Simple Square
Simple Rectangle
Pocket
Gatefold
Traditional Folded
Pocketfold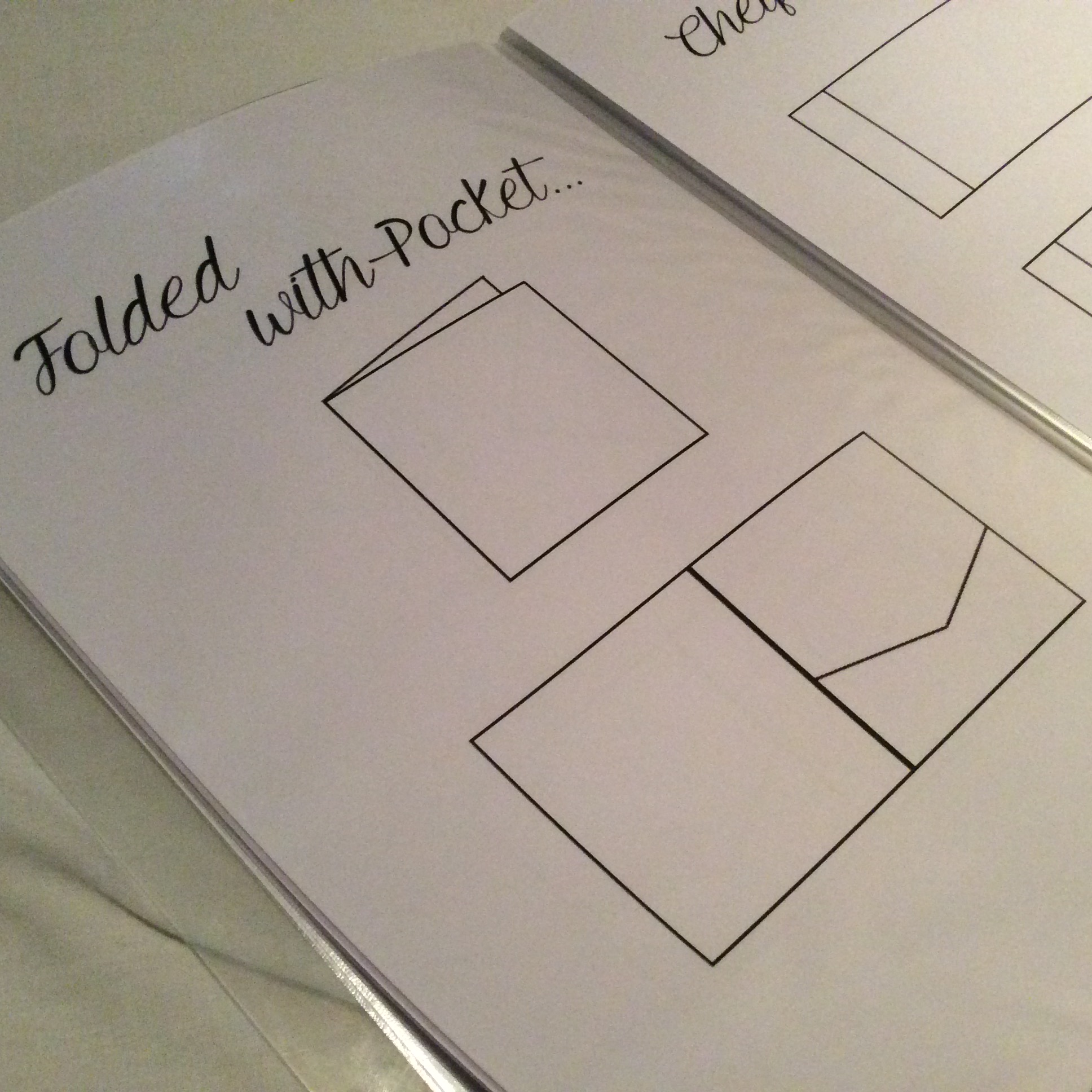 Traditional Folded with Insert.
Chequebook
Maps & Direction Information is a useful way to help guests from out of town with the location of the Ceremony and Reception. Even if they can just pop it in thier Sat Nav.
You may have an idea of what you would like your guests to get you as a Wedding gift but how do you ask them without sounding rude?
Whether its some money towards a honeymoon or vouchers for the house we have lot of options to get your point across politley and some even humourously!
Accomodation Information...
Accomodation Information is a brilliant option for guests who are out of town. Informing your guests of local Hotels or B&Bs to rest thier heads. If you are getting married in a Hotel a booking refernce can be recorded.
If you're having a Menu where your guests have the pleasure of choosing what they want to eat, this is a brilliant way to inform your guest of thier options.
Replies can be sent back on the Menu card or can be sent all together on the RSVP Card.
Sent with your Invitation so your guest can let you know whether they will be attending or not.
This is sometimes a brilliant place to ask if your guest has any dietry requirements.
These can come as a seperate card, an insert or just a simple line at the bottom of your invite.
Do you have a DJ who has given you the option of your own playlist however you're not sure of what everyone will like? What song will get everyone on the dancefloor?
This is an amazing option to add and is sent back with the RSVP Card.
A Gaurentee to get everyone on that dancefloor.
Used during your Wedding Ceremony.
Informs your guest of; your Bridal Party, any Reading or Hymms that are taking place as well as the general Structure to your Special Day.

These can be personalised with Quotes, 'in Memory' Tributes or even Thank Yous.
Styles Available;
Flat Card, Fan, Tradtional Card, Booklet.
Prices start from £1.00
Menus inform your guests of the meal ahead. These can also be put in with your Wedding Invitations if the choice is avalible.
Styles Available;
Single Sided
Double Sided
TriPod
(Table Name, Menu Choice, Table Arrangement)
Prices start from £1.00
Seating Arrangements, also known as Table Plans, shows your guests a table layout of where they will be sitting for your Wedding Breakfast so that they can easily find their chair.
Styles Available;
Mirrored
Framed
Board
Prices Start from £1.00per Table.
Placed on each table. Can be in the form of numbers or names and is used to help identify the table of your guests.
Styles Available;
Single Sided
or
Double Sided
(either with Number or Menu)
Prices Start from £1.00.
Place Cards are used to inform your guest where they will be sitting on thier appointed tables.
Prices Start from 30p.
Children's Activity Boxes...
Something to keep your guests entertained.
These include;
I Spy Cards:
Photo opertunies to capture the most rememorable parts of your day.
Words of Widsom Cards:
Advice for the newly wed.
Prices start from 80p
A Thank You from yourselves to your guest.
A perfect keepsake to remind them of your perfect day.
These are avalible in several styles;
Tags
Pouches
Boxes
Prices start from 40p
Something to keep the kids entertained during the not so child friendly parts of the wedding.
These are avaliable Filled & Unfilled.
Come with;
Stackable Coloring Pencil
Wedding Activity Book
Bubbles
Ballon
Sweets
Costs £6.00
Unfilled Costs £2.00
An oppertunity for your guest to leave memories or best wishes on your special day.
Avaliable in
White, Cream or Kraft
Medium or Large
Prices start from £15.00
Somewhere your guests can drop in cards or gifts.
Avalible in;
White or Cream
Prices Start from £25.00
After the Wedding Stationery...
Thank You Cards/Announcement Cards...
Thank your Guest for Attending your special day and for the Gifts, Presents & Cards Recieved.
Styles avaliable;
Post Card.
Traditional Folded Card.
Prices Start from 80p